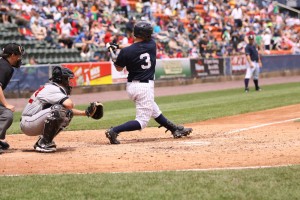 The American Dental Association is ready to take a stand against tobacco use. The ADA recently joined eight other major medical and public health organizations in urging Major League Baseball to ban the use of tobacco at ballparks across the nation.
Along with the American Cancer Society, American Heart Association, and American Medical Association, the ADA wrote a letter to MLB commissioner Bud Selig petitioning the change. Tony Clark, executive director of the MLB Players Association, was also addressed in the letter. You can view the letter here.
The letter mentions the tragic death of Hall of Famer Tony Gwynn, who passed away earlier this year as a result of cancer that he attributed to his longtime use of chewing tobacco.
Tony Gwynn was just 54 years old when he passed away. The ADA and other organizations are urging the MLB to honor Gwynn's memory by "agreeing to a complete prohibition on tobacco use at ballparks and on camera."