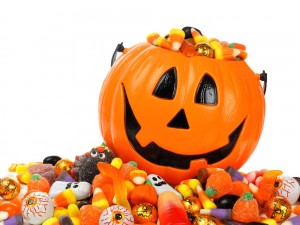 A Wisconsin dentist recently came up with an innovative plan to combat child obesity and dental issues: bribe them with cash.
That's right: Dr. Chris Kammer is paying children $1 per pound to buy back candy they collected during Halloween night.
The cash for candy program, known officially as the Halloween Candy Buy Back (HCBB), was first launched in 2005 but received a huge influx of media attention this past year.
Part of the reason for the media attention is that HCBB has now partnered with Operation Gratitude, which delivers gifts to troops overseas. After collecting candy from kids, the candy is shipped to Operation Gratitude, which then separates the candy before shipping it to military posts all around the world.