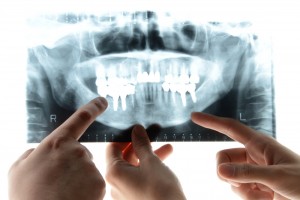 When you ask people why they brush their teeth, they'll typically say things like,
"I don't want bad breath" or "I want healthy teeth."
We all know that poor dental hygiene leads to tooth decay, gum disease, and bad breath. But tooth decay has been linked to a surprising range of other health conditions.
Alzheimer's Disease:
In 2010, NYU researchers performed a study examining the link between gum disease and Alzheimer's Disease. Researchers concluded by stating that there was a strong association between gum disease and poor cognitive functionality.
The study involved 152 subjects enrolled in the Glostrop Aging Study, which collected 20 years of data on the various subjects. The study ended way back in 1984, when the subjects were all over the age of 70.
By comparing cognitive functionality at ages 50 and 70, the NYU team was able to determine that having gum disease at the age of 70 was strongly associated with poor performance cognitive tests.
In fact, subject participants were 9 times more likely to score poorly on the cognitive test when they also reported gum inflammation.